Make a difference to the environment by recycling your containers. You will not only help keep our beautiful environment litter free, you will also help us plant more trees. Every bottle, every can that is recycled, helps.
STEP 1 - Collect #
Collect your containers. To find out what containers are eligible go to the containers for change website or scroll down (or check for the 10 cent symbol on the side).
STEP 2 - Return #
Take your containers to a registered collection point or you can bring them to Trillion Trees Australia @ Lot 2 Stirling Crescent, Hazelmere, WA, and look for the bright green bins.
STEP 3 - Donate #
Every eligible container returned to a registered collection point earns 10 cents which you can donate to Trillion Trees Australia - just quote our Scheme ID C10303685.
A simple way to gather more containers and raise even more funds for our tree planting projects is to involve your workplace, school or organisation. Check out the handy tips, and resources to help you get started at Containers for Change.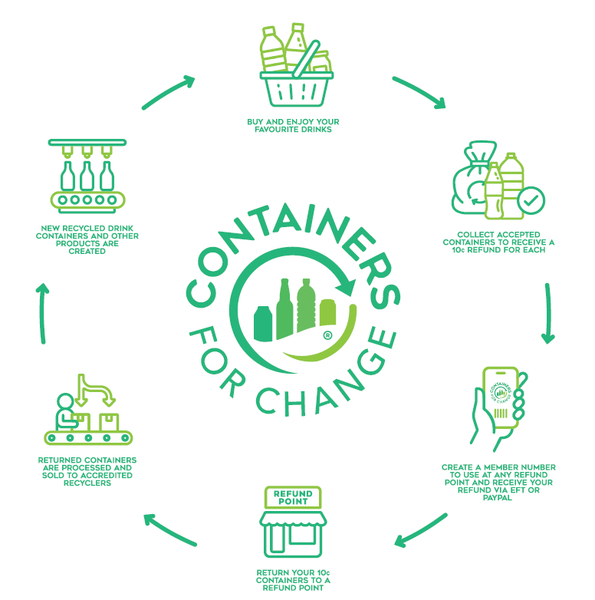 By donating your container refund to Trillion Trees Australia, you're helping us to continue our important tree planting and environmental education programs.
#
Now that's a WIN-WIN for the environment. THANK YOU! for helping the environment and Trillion Trees Australia!