"Be like a tree in pursuit of your cause. Stand firm, grip hard, thrust upward. Bend to the winds of heaven. And learn tranquility."

- Richard St. Barbe Baker
Wise words from the world's first global conservationist and Men of the Trees founder, the inspiration behind Trillion Trees Australia, Richard St Barbe Baker. As a forestry worker in Kenya in the 1920's, St Barbe travelled throughout Africa, discovering a devastating situation.
Instead of lush forest he found sparse scrubland. The native Kikuyu people, using harsh 'slash and burn' agriculture, had unwittingly caused the land to stop producing crops. They were then forced to move on, clear more scrub to grow food, without restoring the cleared areas.
St Barbe saw his opportunity to stop the destruction. He convinced the tribal elders that trees were valuable and if they wanted to fix the land and avoid mass starvation, they needed to revegetate.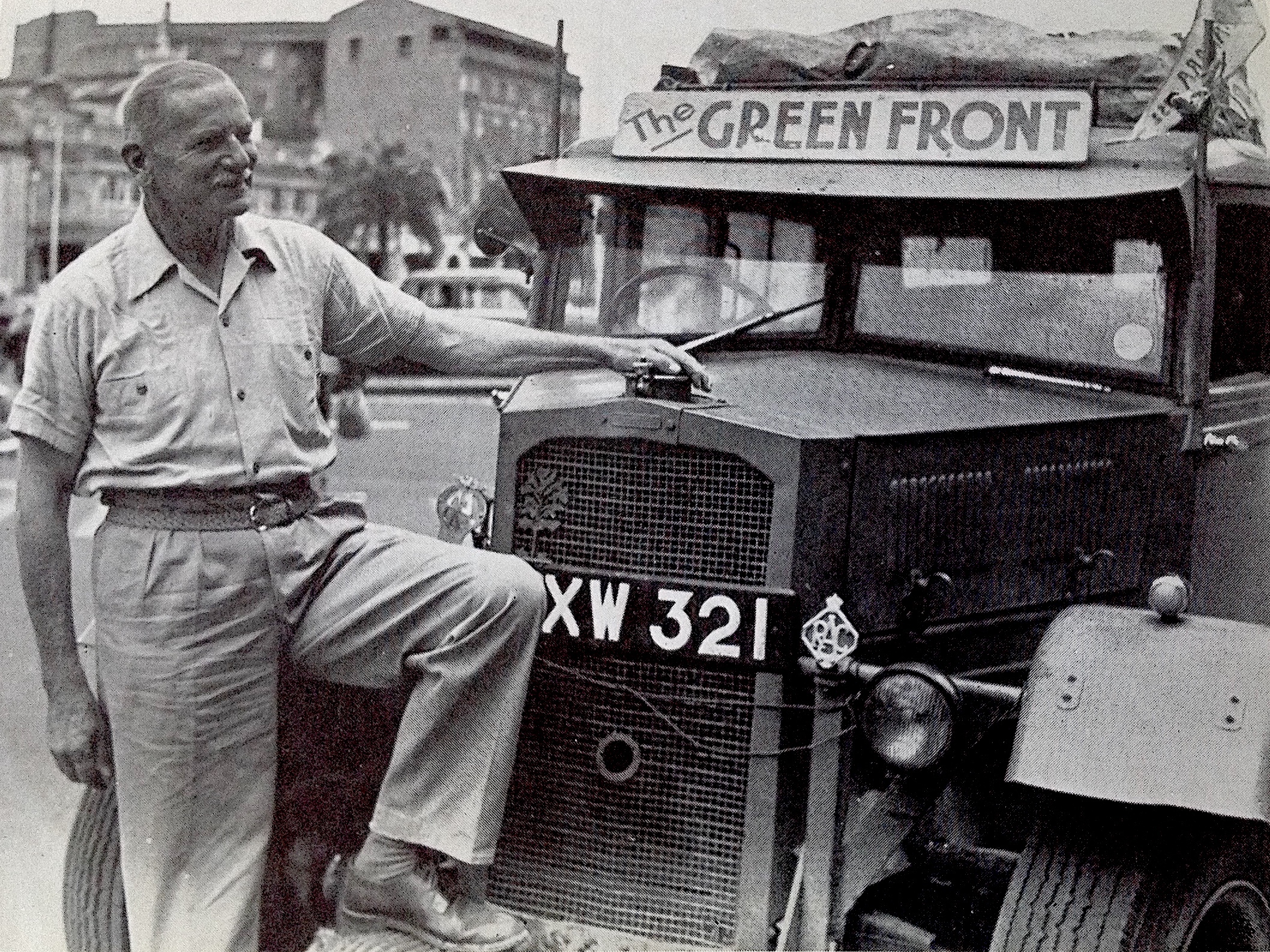 This work began with a great dance - The Dance of the Trees. In 1922, he chose fifty volunteers who would become the first 'Watu wa Miti' – Men of the Trees. Each member took an oath to serve the principles of planting and caring for trees to save their land from turning into a desert.

Today, this idea has spread worldwide, and Trillion Trees Australia has been honouring the work of St Barbe, the first global environmentalist, since 1979. We are immensely proud of our strong community-led history, and we believe planting and caring for trees is more important today than ever before.
Barrie Oldfield OAM
We recognise Barrie Oldfield as the founder of Men of the Trees, now Trillion Trees Australia, in Western Australia.
Fyfe Family gift of land
We gratefully acknowledge the Fyfe family's gift of the land that has enabled Trillion Trees Australia to establish and grow our homebase in Hazelmere.